Beavers know how to bowl!
Thank you to everyone who attended the 2021 Jimmy Kimmel LA Bowl. Beavers came out in full force – and Oregon State pride was felt throughout the stadium. And we're sure you'll agree – a big congrats goes to our student-athletes and OSU Marching Band and Cheer who represented Oregon State so well during the week's various events.
We especially hope you were able to make new friends, reconnect with old friends, celebrate our student-athletes and simply enjoy the experience at the OSU Alumni and Friends Tailgater. Check out these photos from the event. A special thanks goes to our presenting sponsor, 10 Barrel Brewing Co., for making this a memorable event!
Continue reading below to find fun downloads and printables you can use year-round!
Join friends from OSU for sunnier climes and glitzier times in the Golden State. It's set to be a HIT, and not only because SoFi Stadium will make you feel like you're in a sci fi movie (think space station with a massive hovering screen).
Fun festivities are in store for Beaver Nation, with great food, photo ops, music and more. Come make your appearance, do a little stargazing and cheer for the Beavs as they make it big under the bright lights of L.A in this brand-new bowl at this brand-new stadium.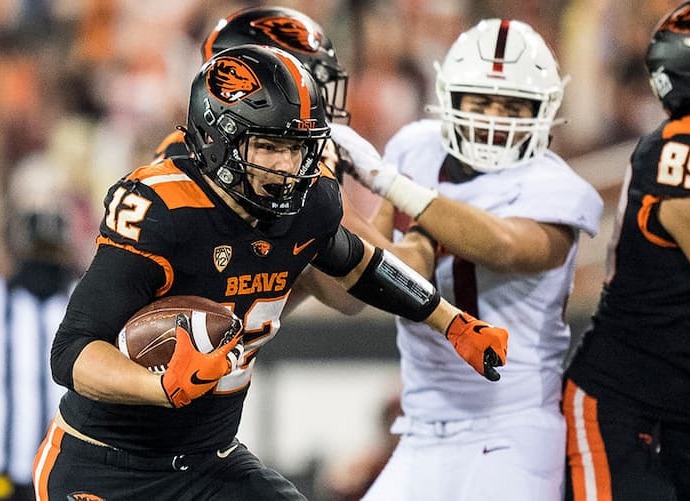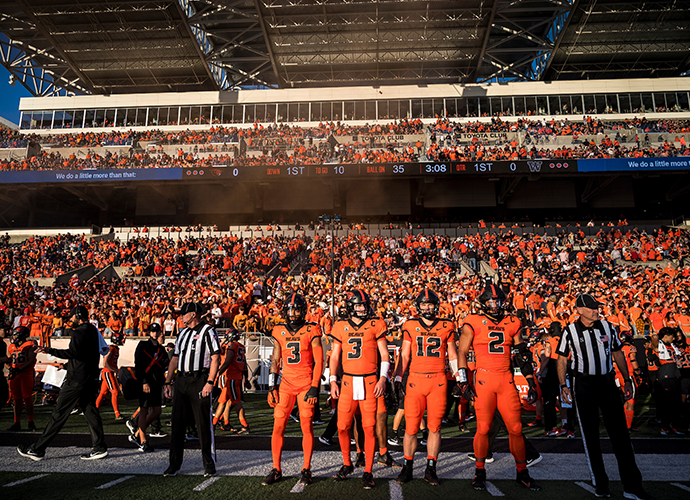 GET READY FOR LA BOWL FUN

Cell Phone Wallpapers
There's no such thing as too much Beaver pride. Enjoy these downloadable wallpapers for your phone!
Zoom Backgrounds
Download and sport these spirited Zoom backgrounds to share your Beaver pride from anywhere this bowl season. (Pro tip: Uncheck "mirror image" in your Zoom preferences for the backgrounds with text.)
Coloring Pages
Print these coloring pages and tag @oregonstatealumni in your finished work! We'll share some favorites in our Instagram Stories.