Travel Talk - Iceland With Anita Grunder
What do cocktails and volcanoes have in common? Find out when you join the OSUAA Alumni Group Travel Program for an evening with Anita Grunder, professor emerita in the OSU College of Earth, Ocean, and Atmospheric Sciences.
During this casual conversation, you will explore Iceland – the land of fire and ice – through the eyes of a geologist. Hear as Grunder highlights the work done by OSU faculty and alumni in the area, including:
Examining the dramatic landscape, including volcanoes, geysers, hot springs and lava fields.
Discussing the active eruption on Mount Fagradalsfjall.
Sharing the offshore geologic work by international teams, including OSU researchers.
We will also learn how to make your own Arctic Hotspot - an Iceland-inspired cocktail that is "mixed" with a little geology! Not only will the cocktail be tasty, it is a lesson in density and viscosity.
You will need:
A clear Martini glass
Grenadine or red raspberry syrup
Blue Curaçao (or Triple Sec with a drop of blue food coloring)
Reyka Vodka (or any vodka, we chose Reyka because it is from Iceland!)
Ice
There are a few other optional ingredients, but you will have to wait for the event to hear how to "spice" it up.
At the end of the conversation, you won't want to miss a travel preview of two August 2022 tours to Iceland.
About our speaker:
Anita Grunder
Professor Emerita, Geology, College of Earth, Ocean, and Atmospheric Sciences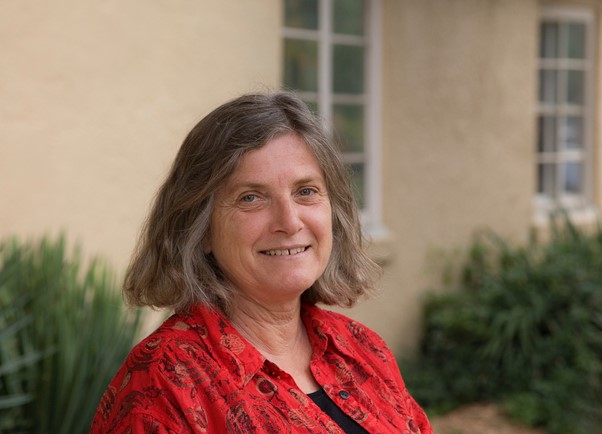 Anita Grunder studies volcanoes with a view to understanding the deep processes that make magma. She has worked mainly in eastern Oregon, the Andes, and the Cascades.
After undergrad degree at Berkeley and a PhD degrees Stanford, she became an assistant professor at OSU in Geology, progressing through the ranks and various re-organizations to become Associate Dean of Academic Programs in the College of Earth Ocean and Atmospheric Sciences. During her 35 years of service to OSU, she received two college-level and one national teaching award. She retired two years ago and has remained engaged in research and with alumni activities. Among her passions are education in the field and international travel, which sparked the tradition of international field trips for the Geo-Club in alternate years.