SHAWN L. SCOVILLE
President and CEO
Shawn L. Scoville has been the president and CEO of the Oregon State University Foundation since January 4, 2020.
Part of the Foundation's leadership team since 2005, he most recently served as the executive vice president at the OSU Foundation. In that role, he led advancement strategy and organizational development, focusing fundraising efforts on initiatives that advance the university's priorities while striving to build a culture of meaningful engagement for all of the university's constituents. He served as the principal architect of The Campaign for OSU, which raised more than $1.14 billion from 106,000 donors. The campaign's $1 billion goal placed it among the most ambitious and successful public university campaigns in North America. When OSU achieved its $1 billion goal in January 2014, almost a year ahead of schedule, it became one of only 35 public universities to have crossed the billion-dollar mark in a fundraising campaign. In 2012, the OSU Foundation passed $100 million in annual fundraising as measured by the Voluntary Support of Education Survey for the first time, more than doubling OSU's five-year average of $38 million prior to the campaign.
Mr. Scoville has been instrumental in building upon the momentum of the last campaign and positioning the Foundation for the future, with three of the best years in fundraising history occurring since the last campaign. Recent efforts include an even greater commitment to engagement and building community among donors who have given $1 million or more to Oregon State, a group that has quadrupled in size since he arrived at the Foundation.
Before joining OSU, Mr. Scoville worked for 16 years at Georgetown University in Washington, D.C., including as associate vice president leading the fundraising efforts for the main campus during Georgetown's seven‐year $1 billion Third Century Campaign. More than $700 million of the campaign total came from units under Mr. Scoville's direction, in large part due to his sustained focus on principal, leadership, and major gifts, a strategy he continues to successfully employ at OSU.
Over the years, he has held several volunteer positions in the advancement industry's leading professional organization, the Council of Advancement and Support of Education (CASE), including as a member of the CASE Reporting Standards and Management Guidelines Working Group and the National Committee for Institutionally Related Foundations. A native of Upstate New York, he is a graduate of Gettysburg (Pa.) College.

TODD BASTIAN
Vice President, Constituent Programs, and Campaign Director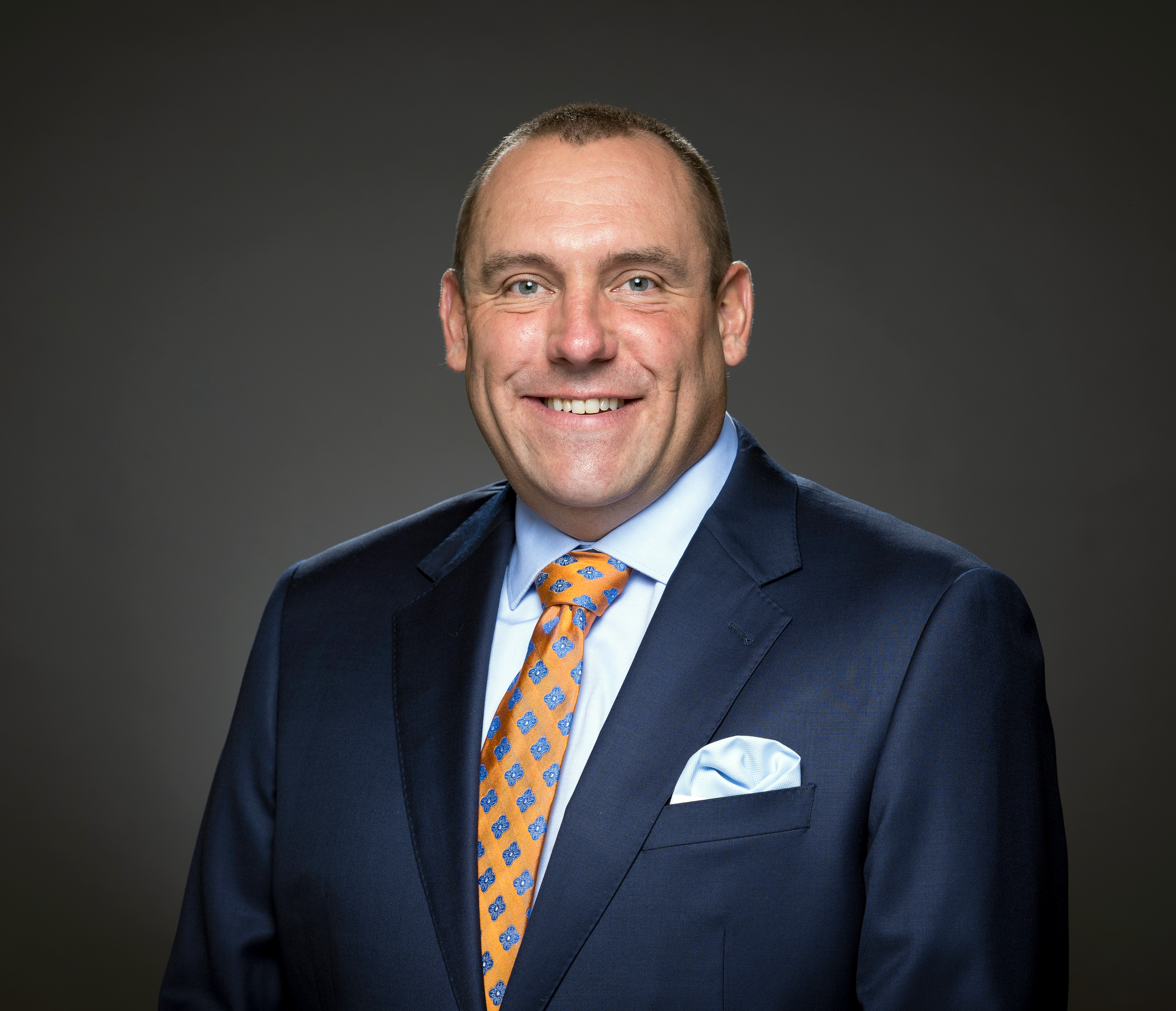 As vice president of constituent programs and campaign director at the OSU Foundation, Todd Bastian oversees all constituent-based fundraising units other than Athletics and leads the university's efforts in planning OSU's next comprehensive campaign. Mr. Bastian joined the OSU Foundation in 2004 as associate director of development for the College of Agricultural Sciences. Shortly after arriving, he became director of development for the college and most recently was the associate vice president of development.
An OSU alumnus with a bachelor's degree in wildlife science, Mr. Bastian previously served as the Oregon regional director for the Rocky Mountain Elk Foundation, a hunter-based conservation organization headquartered in Missoula, Montana. In 2015, Mr. Bastian joined the board of directors for CASE District VIII before completing his service in 2018.

MOLLY BROWN
Assistant Vice President, Marketing and Communications
Molly Brown currently leads the OSU's communications, marketing, donor relations and events team. Before her time as assistant vice president of communications, she served as associate campaign director for OSU's billion-dollar effort. A 25+ year veteran of higher education advancement, Molly Brown has deep experience in a range of mission-critical operations from proposal writing and prospect research to brand development and strategic planning.
She holds undergraduate and graduate degrees from Stanford University, where she studied pre-med and creative writing and is a member of the Phi Beta Kappa Society.

AARON ESCOBAR
Vice President, Athletic Development, and Senior Associate Athletic Director
Aaron Escobar is the lead fundraiser for Oregon State Athletics and provides leadership to Our Beaver Nation, which generates support for the university's student-athletes and athletic programs. He joined the OSU Foundation in 2002 and has held various positions, most recently as associate vice president of development, where he had fundraising responsibility for the divisions of business, engineering and health sciences as well as OSU-Cascades and the Foundation's growing regional program focused on California and other markets outside of Oregon. He has also served as senior director of development for the Division of Business and Engineering, senior director of development for the Division of Health Sciences, director of development for the College of Business and had assignments with the Carlson College of Veterinary Medicine, Oregon 4-H, Extension and the Honors College.
Mr. Escobar is a frequent speaker at CASE District VIII conferences. Previously he was the principal fundraiser for the Oregon Trail Council of Boy Scouts of America. He holds a bachelor's degree in speech communications from OSU.

CONSTANCE FRENCH
Vice President, Principal Gifts, and Interim Vice President, Central Development Programs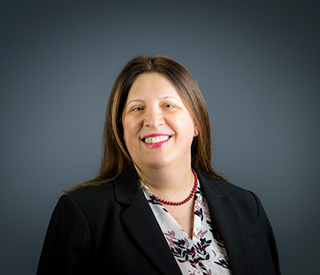 As vice president for principal gifts, Constance French serves as the OSU Foundation's chief principal gifts strategist and provides leadership and direction for the Foundation's principal gifts program, which focuses on the individuals or organizations who have made, or can make, transformative investments in the university. Ms. French came to the Foundation with more than 25 years of experience with higher education fundraising. Most recently, she worked as a senior vice president for Grenzebach Glier and Associates, a philanthropy management consultancy. Before that, she served as the interim president and CEO at Portland State University Foundation, as well as senior vice president for development at Oregon Health & Science University Foundation among other fundraising roles.
Ms. French was recognized as a Woman of Influence by the Portland Business Journal in 2016.
Ms. French holds a bachelor's degree in religion from Smith College. She sits on the Council for the Advancement and Support of Education's (CASE) Commission on Philanthropy and has presented for CASE, the National Society for Fund Raising Executives and Women in Development.

KEVIN HARVEY
Associate Vice President, Finance
As associate vice president for finance at the OSU Foundation, Kevin Harvey gives leadership to fiscal and cash management operations along with building the capacity of the finance department staff. The finance team oversees the real estate portfolio, financial reporting and transactions related to accepting donations. Mr. Harvey joined the OSU Foundation in 2012 after 17 years at Washington State University Foundation, as the associate vice president for finance.
He is a CPA and previously worked with accounting firm McFarland and Alton, based in Spokane, Washington, where he specialized in not-for-profit accounting. He earned a bachelor's degree in business with an emphasis in accounting from Washington State University.

PATRICIA KENNEY
Vice President, Talent Management, and Chief Administrative Officer
Patricia Kenney has been leading the talent management efforts on behalf of the OSU Foundation for more than 16 years, including the ten years during OSU's very successful, $1 billion Campaign for OSU. She can speak from experience about the critical impact that a highly satisfied, highly tenured workforce can have on an organization's engagement and fundraising results. Recent organizational change initiatives include the integration of the OSU Alumni Association with the Foundation, the development and implementation of the Foundation's five-year workforce plan and the design and delivery of employee development and learning curriculum.
A CASE presenter and very actively involved with higher education fundraising talent management professionals across the U.S., Ms. Kenney holds a Bachelor of Science in Psychology and a Master of Science in Human Resources Management, both from the University of Oregon and is a member of the Phi Beta Kappa Society

MARK KOENIG
Vice President, Technology, and Chief Innovation Officer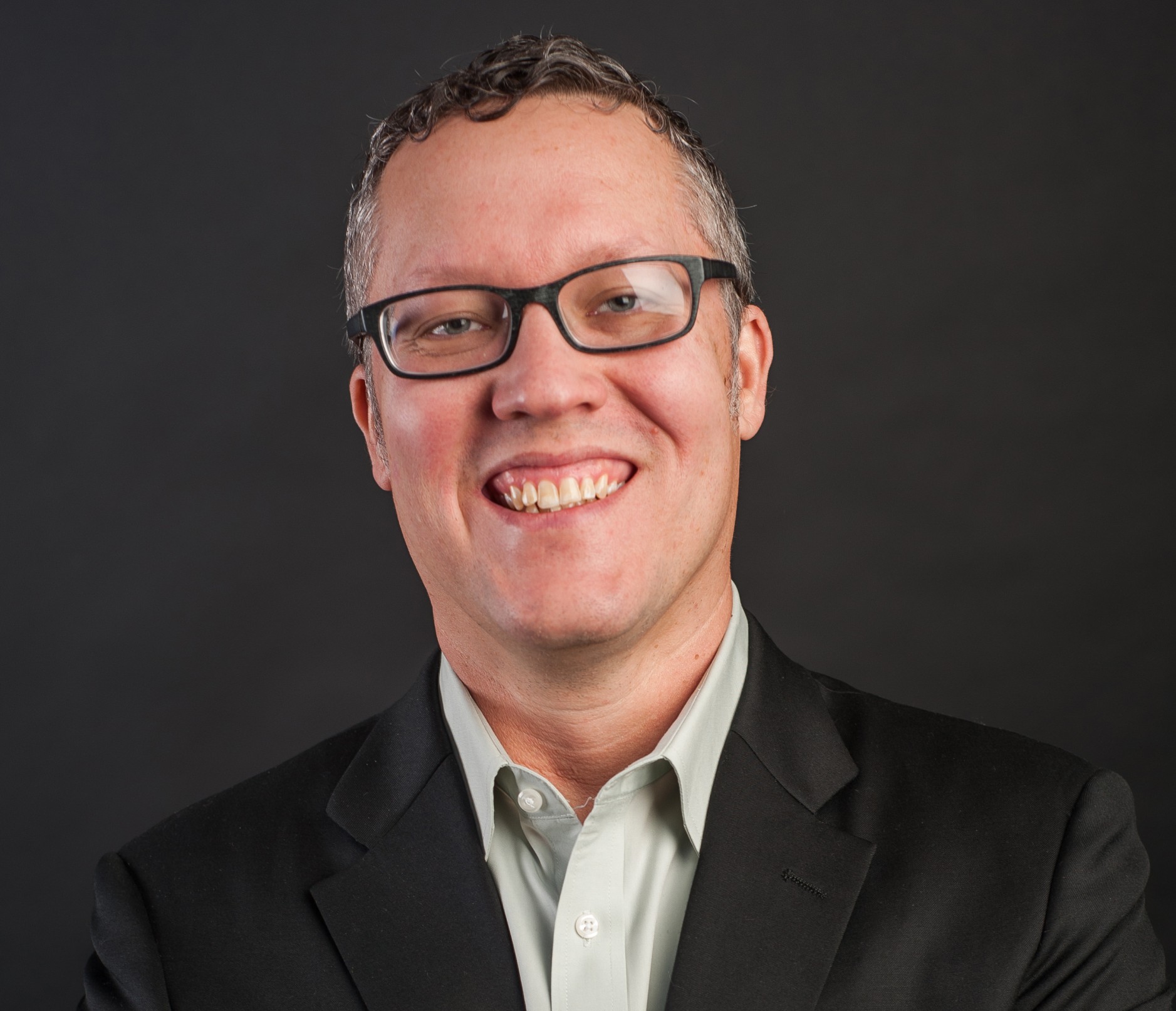 Mark Koenig is the vice president for technology and chief innovation officer for the OSU Foundation. In this role, he serves as the Foundation's technology strategist, including oversight of research, relationship management, information technology services and our CRM operations. In addition to his roles with the OSU Foundation, Mr. Koenig is the past chair of the Ellucian Advancement Executive Advisory Committee and is the immediate past chair of the Council for Advancement and Support of Education (CASE) District VIII.
In 2019, he received the Distinguished Service Award from CASE District VIII recognizing his many years of service to the organization.
Mr. Koenig earned his bachelor's in history and economics from the University of Houston and a master's in adult education and organizational capacity from OSU.

JOHN VALVA
Vice President, Alumni Relations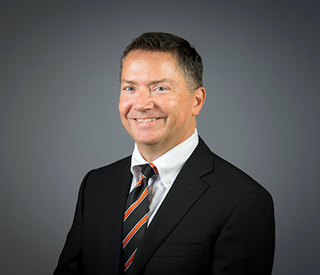 John Valva became the executive lead of the OSU's alumni engagement programs in July 2018. Under Mr. Valva's leadership, the OSU Alumni Association is focusing on critical linkages between alumni activities and engagement in support of OSU's highest priorities. Renewed focuses include those of professional connections and networks, alumni advocacy for university funding and initiatives, accelerated community-building among diverse alumni and those with affinities beyond their class years and increasingly generous alumni philanthropy.
Before joining OSU, his career spanned the higher education, nonprofit and professional services sectors with expertise in alumni, donor and constituent engagement, volunteer coordination, fundraising, board relations, business development, strategic planning, events, communications, marketing and cost management. Mr. Valva spent two decades leading alumni relations at the University of California at Berkeley, at San Diego and at the UC system office. This includes eight years as executive director or alumni and constituent affairs at the University of California system. He earned his bachelor's degree in political science and government at UC Berkeley and his master's in management from the University of San Francisco.

STEVEN M. SCHAUBLE
Vice President, Finance, and Chief Financial Officer
Steven Schauble serves as Vice President and Chief Financial Officer of the OSU Foundation where he manages the financial infrastructure and oversees and provides professional audit, budgeting, financial management and accounting services in support of the Foundation's mission. Since joining the OSU team in June 2006, Mr. Schauble completed a comprehensive analysis of the Foundation's accounting systems, implementing improved reporting systems, streamlined process and update to the organization's account practices.
With more than 30 years of experience in high education financial management, Mr. Schauble oversees the OSU Foundation's endowment, its investments and works with the Foundations volunteer committee. Prior to his tenure at the Foundation, Mr. Schauble served as the chief investment officer at the Washington State University Foundation. He is a certified public accountant and earned his accounting degree from Gonzaga University.

KRISTIN WATKINS
Vice President, Donor Engagement, and Chief Marketing Officer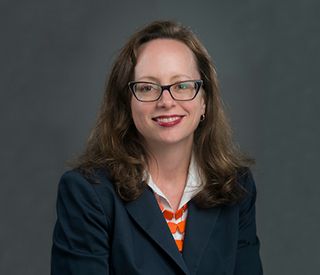 As vice president for donor engagement and chief marketing officer at the OSU Foundation, Ms. Watkins leads advancement communications and marketing, annual giving programs, engagement and fundraising strategy for the Portland region as well as the OSUF's legislative advocacy efforts. Before joining the OSU Foundation in 2014, she served as executive officer of the Portland Community College Foundation and associate vice president of college advancement at PCC, leading private philanthropy, strategic communications and government and community relations for Oregon's largest post-secondary education institution.
She is a former member of the CASE District VIII Board of Directors, immediate past board president of social service agency Neighborhood House and currently serves on the board of Portland Pioneer Square. She graduated summa cum laude with a bachelor's degree in international studies from Virginia Tech and earned a master's degree in public affairs from the University of Minnesota.

JENNIFER MILBURN
Senior Director of Development I, Gift Planning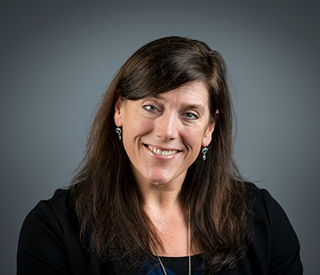 Jennifer Milburn has been a gift planning specialist with the Foundation for nine years and has served as the senior director since October 2016. She has accumulated over 20 years of development experience with the OSU Foundation. Prior to her service in gift planning, she served as the director of development for the College of Agricultural Sciences and the Carlson College of Veterinary Medicine.
Ms. Milburn received her Bachelor of Science degree in Zoology/Animal Biology from OSU and rowed as a member of the OSU Women's Crew Team. Outside of work Ms. Milburn is a licensed competition manager with the US Equestrian and US Dressage Federations, a certified official and meet director with USA Swimming and a certified 4-H leader.

MIKE MORAN
Senior Director of Development I, Scholarships and University Initiatives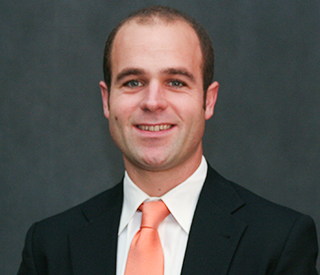 Mike Moran is currently the senior director of development in the Scholarships and Student Initiatives division. He has been the leader of the unit for seven years. Before that, he worked on the development team at the OSU Foundation for the College of Engineering. Previous to working at the Foundation, Mr. Moran worked in development at Catlin Gabel School, a pre-k through 12th grade co-educational and independent day school in Portland and for the Oregon Food Bank.
Mr. Moran has held multiple roles during his long history with the Oregon State Foundation, where he began working in June of 2010. He received his bachelor's degree from the University of Notre Dame.

ANNE MURPHY
Senior Director of Development II, College of Engineering
Anne Murphy has served as the senior director of development for the College of Engineering since October 2017. Prior to this role, Ms. Murphy was the OSUF director of development for the College of Science for over eleven years.
Ms. Murphy began her career in higher education development at her alma mater, University of Illinois, Urbana-Champaign (UIUC). Her first position was as an alumni relations and development intern in the College of Applied Life Studies at Illinois. Her internship soon turned into a career that included Ohio University and the University of California, San Francisco. She joined the OSU Foundation in March of 2006.
Ms. Murphy received her Bachelor of Science in Recreation Management and her master's in Leisure Behavior, both from UIUC.

MARNIE NOBLE
Senior Director of Development I, Leadership Gifts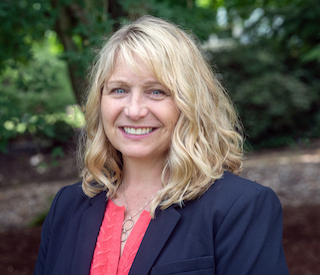 As senior director for leadership gifts, Marnie Noble leads the Foundation's leadership gifts program, serving as chief strategist and collaborator in increasing philanthropic support from individuals and organizations capable of making significant commitments for OSU priorities.
Prior to assuming this role in July 2021, Ms. Noble held a number of leadership positions within the College of Engineering, where she developed and deepened relationships with donors and served as a mentor to her teammates and colleagues. She joined the OSU Foundation in 2002.
As a 20+ year veteran of higher education advancement, Ms. Noble has become an accomplished major gift officer. Before joining the Foundation, she was the director of donor relations at Willamette University, where she oversaw all areas of donor recognition and stewardship and managed development events. In addition, she served as the assistant director for annual giving at Lewis and Clark College and as director of fund development for the Santiam Girl Scout Council.
Ms. Noble currently serves as a board member for Lumina Hospice & Palliative Care and was previously a member of the executive committee and a presenter for the Engineering Development Forum. She received her Bachelor of Arts from the University of Oregon.

LAURA PIZZO
Senior Director, Communications Strategy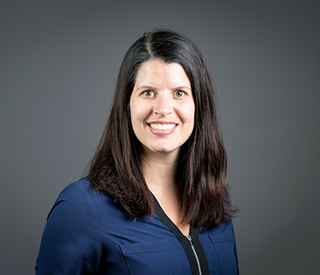 Laura Pizzo oversees communications at the OSU Foundation, developing messaging strategy for key initiatives and providing leadership to the writing, events and digital marketing teams that bring the OSU story to life across multiple channels. Ms. Pizzo leads communications strategy across the Foundation, including for campaign, executive communications, cause-related fundraising initiatives and more. Ms. Pizzo joined the OSU Foundation in 2019 after leading a communications team for development and alumni relations at UC Davis. She has deep experience in communications for educational advancement across a range of public institutions and in the private sector.
Ms. Pizzo serves on the CASE District VIII Cabinet and is the District VIII Awards Co-Chair. She received her Master of Fine Arts in creative writing from the University of Idaho and graduated cum laude with a Bachelor of Arts in Comparative Literature from the University of Oregon.

JULIE SCHWARTZ
Senior Director, Parents & Family Programming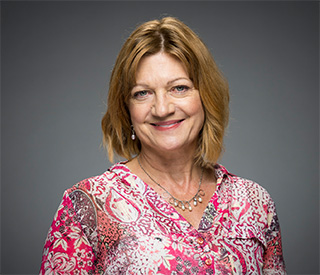 Julie Schwartz has worked for the Oregon State Alumni Association (OSUAA) in a variety of leadership roles since July 2006. Prior to working at OSUAA, Ms. Schwartz was the associate alumni director at the University of Montana (UM) where she oversaw alumni staff and programs for almost seven years. Before her career in advancement, Schwarz led civic, retail and membership programs as Director of the Missoula Downtown Association from 1996-1999.
Ms. Schwartz received her Bachelor of Science in Public Policy from Montana Tech and her Master of Public Administration with an emphasis on Human Rights Studies from UM, completed at Radboud Universiteit Nijmegen.

AARON SHONK
Senior Director of Development I, Foundation Relations
Aaron Shonk has worked at the OSU Foundation since January 2013 – first as director of foundation services and then as the senior director of development for Foundation Relations. In his role, Mr. Shonk and his team assist faculty, colleges and the university with proposals, grant support and prospect research. Aaron has been involved in proposal development and writing since 2000. Besides his work with private foundations, he has experience with several federal agencies.
Mr. Shonk holds a Bachelor of Arts in English and History from the University of California, Los Angeles; a Master of Arts in English from California State University, Sacramento; and a Master of Business Administration from Arizona State University.

TYRELL WARREN-BURNETT
Senior Director, Annual Giving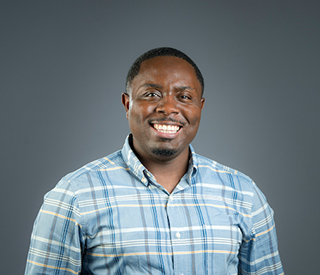 Tyrell Warren-Burnett has worked as the senior director of annual giving since August 2017. Prior to coming to the OSU Foundation, Mr. Warren-Burnett worked at Washington State University Foundation for 5 years, wherein he served as the director of annual giving.
Along with co-founding - and serving as president 10 years - Blu and Black Dj Services, Warren-Burnett was presented with several awards: 2017 CASE District VIII Communications Bronze Award, Specialty Piece, the 2017 CASE District VIII Communications Gold Award, Direct Mail & Advertising for Fundraising and the District Faculty Star - District VIII Conference 2017. Starting in May of 2019, Mr. Warren-Burnett was welcomed onto the CASE District VIII Board and will serve as the chair of the 2021 District VIII Conference. He received his Bachelor of Science in Retailing from Michigan State University and received his Master of Business Administration in Marketing from Ashford University.

DAN WHITINGER
Senior Director, Information Technology Services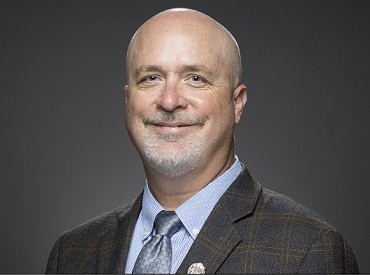 Dan Whitinger has served the OSU Foundation since July 2012 and in the capacity of senior director of information technology services since July 2017. Mr. Whitinger has worked within the field of technology since beginning his career at Hewlett Packard in June of 1995.
Before his role with the Foundation, Mr. Whitinger served for six years as a software engineer and assistant director of technology with the West Linn, Wilsonville School district, where his passion for technology in education grew. He received his Bachelor of Science in Computer Science from OSU and his Master of Science in Applied Information Management from the University of Oregon.