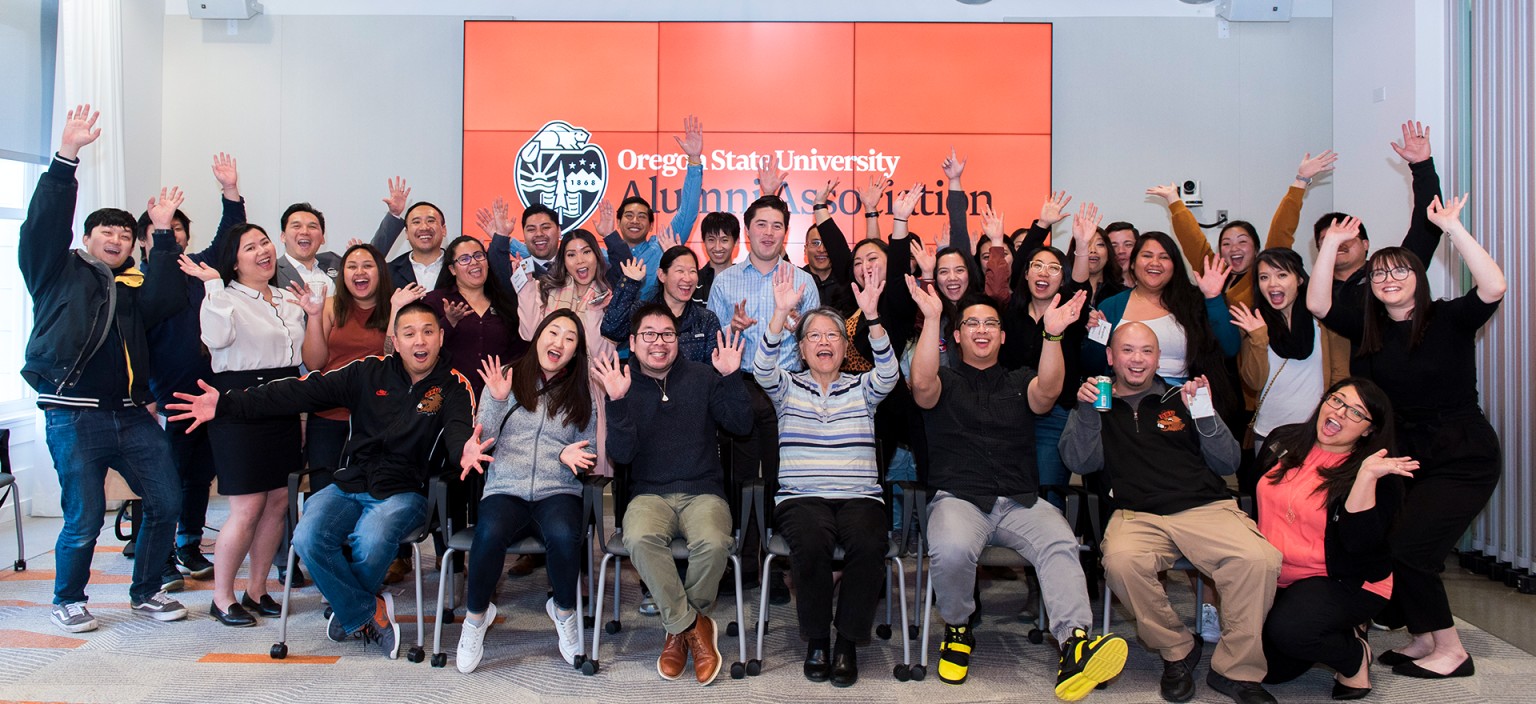 Groups and Networks for Alumni and Friends
Our Beaver family is constantly growing and alumni networks are central to the OSU Alumni Association's commitment to engaging alumni and friends in the life, promotion and advancement of the university. Our alumni networks and groups include several affinity and identity-based groups, networks for select colleges, as well as international and regional groups that are reflective of the diverse alumni of OSU. Visit a network webpage below and learn about the opportunities to participate, volunteer or help lead their efforts.
Affinity or Interest-based networks
OSUAA has several interest-based networks for individuals to connect with other like-minded OSU alumni. Find more information about each through the links below.
Identity networks
At OSU, we celebrate our diverse Beaver Nation and have created several networks for individuals who share a sense of belonging to a specific identity. Check out the links below for more information about each group and how to get involved.
Colleges
In 2016, the OSU Alumni Association launched its director of alumni relations (DAR) program. DARs are alumni relations professionals who are embedded within colleges. To date, three colleges are involved with the program. We hope to see this grow in the future.
Regional network groups
The OSU Alumni Association brings Beavers together from all over the U.S. We place a special emphasis on certain regions, as we know Beavers tend to gather together in those locations. The regions have volunteer networks and regular events that are managed and planned by professional staff.
International networks