Join Kate Sanders for Travel Talks – a webcast series dedicated to the OSU Alumni Association Group Travel Program. Topics range from travel tips to information on various destinations and more. Previously recorded conversations are listed below.
Upcoming events - All Travel Talks are online at 5:30 p.m. Pacific Time

Tour Previews
Look for the list of previews below or on the trip pages in the tour calendar:
Recent events:
Greece and a Journey Through the Mediterranean | Watch the recording
Explore Greece and Turkey's historical and cultural highlights with Gary B. Ferngren, emeritus professor of history, during Travel Talk hosted by OSU Alumni Association Group Travel Program
Yellowstone National Park Travel Talk | Watch the recording
Former National Geographic editor-in-chief and 2020 College of Liberal Arts Alumni Fellow, Chris Johns, '74, and Oregon State Ecology Professor Bill Ripple, Ph.D. '84 , will bring science and art together to tell the story of Yellowstone National Park in a Travel Talk webcast. Topics will include the history and ecological research of Yellowstone, re-introduction of wolves and conservation efforts. Plus, get an exciting sneak peek at both of their forthcoming films: Johns' The Wonder and the Worry and Ripple's A Second Warning.
Travel Talk: Mekong River Cruise Tour Preview with Mayflower | Watch the recording
Learn about the people-to-people experiences and famous sites you will visit. The tour offers the opportunity to watch the acrobatic Phare Cambodian Circus and visit UNESCO World Heritage Site Angkor Wat, monasteries and temples. You may also receive a traditional Buddhist Blessing in addition to learning about the Khmer Rouge, silk making, local farming and more.
Travel Talk: Alaska and the Inside Passage | Watch the recording
Learn about the unique geology, glaciers and wildlife that call the Alaska's Inside Passage home during this exciting online talk with Distinguished Professor of Earth, Ocean, and Atmospheric Sciences Alan Mix and traveler and photographer Rod Chandler, '68. This quick-selling tour, Discover Southeast Alaska, is already sold out for 2022, but you can save your spot for Aug. 2023!

Travel Talk: Gorilla Trek Tour Preview with Mayflower | Watch the recording
It is with great excitement that for the first time, OSU Alumni Group Travel is offering an exceptional opportunity to observe wild chimps and gorillas in their native habitat, while exploring the montane forest of Uganda and learning about the rich history of this African nation from locals. Join us for a talk with Sandy Doss, business development manager for Mayflower and OSU mom, to learn about this tour at an amazing price.
Public Health Insider - A guide to navigating the return to travel | Watch the recording
As the world continues to transition from the pandemic to the endemic, what does traveling look like post-vaccines? Join CPHHS Global Health Professor Chunhuei Chi and OSUAA Director of Alumni Group Travel Kate Sanders as they address how to navigate public health concerns, new implementations from the travel industry and tips and tricks to help ease your travel worries and get you back out exploring with confidence.
Iceland, with Anita Grunder | Watch the recording
What do cocktails and volcanoes have in common? Find out when you hear from Anita Grunder, professor emerita in the OSU College of Earth, Ocean, and Atmospheric Sciences. At the end of the conversation, you won't want to miss a travel preview of two August 2022 tours to Iceland: Exploring Iceland: Iceland only – departing Aug. 27, 2022 and Viking Views & Vistas: Iceland, Greenland, Denmark, Scotland & Norway – setting sail Aug. 15, 2022
About Kate Sanders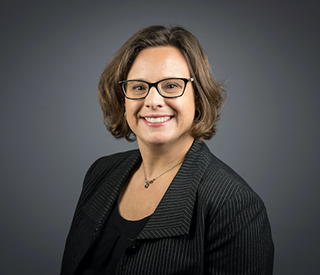 Kate Sanders is the director for alumni programs and Alumni Group Travel at Oregon State University, where she is responsible for the association's signature events and the travel program. Kate manages over 40 tours a year in addition to planning and operations for signature events and various alumni relations programs.
Kate joined the alumni association in 2013 after planning presidential and university-level events at Oregon State University. Kate has a background in project management, event planning writing and environmental education. Travel and tourism have always been part of her life, from family trips when young, to living abroad in Australia, to work and personal travel today.
Kate has been to almost every state in the U.S., including Alaska and Hawaii, as well as the U.S. Territory of Puerto Rico. She has hosted alumni group tours to destination such as Costa Rica, Scotland, Alaska, French Polynesia, the Channel Islands, the Grand Canyon and the Kentucky Derby. She has also visited Norway, Denmark, France, Germany, Austria, Italy, Croatia, Ireland, Mexico, Canada, Bermuda and Caribbean Islands, among others.