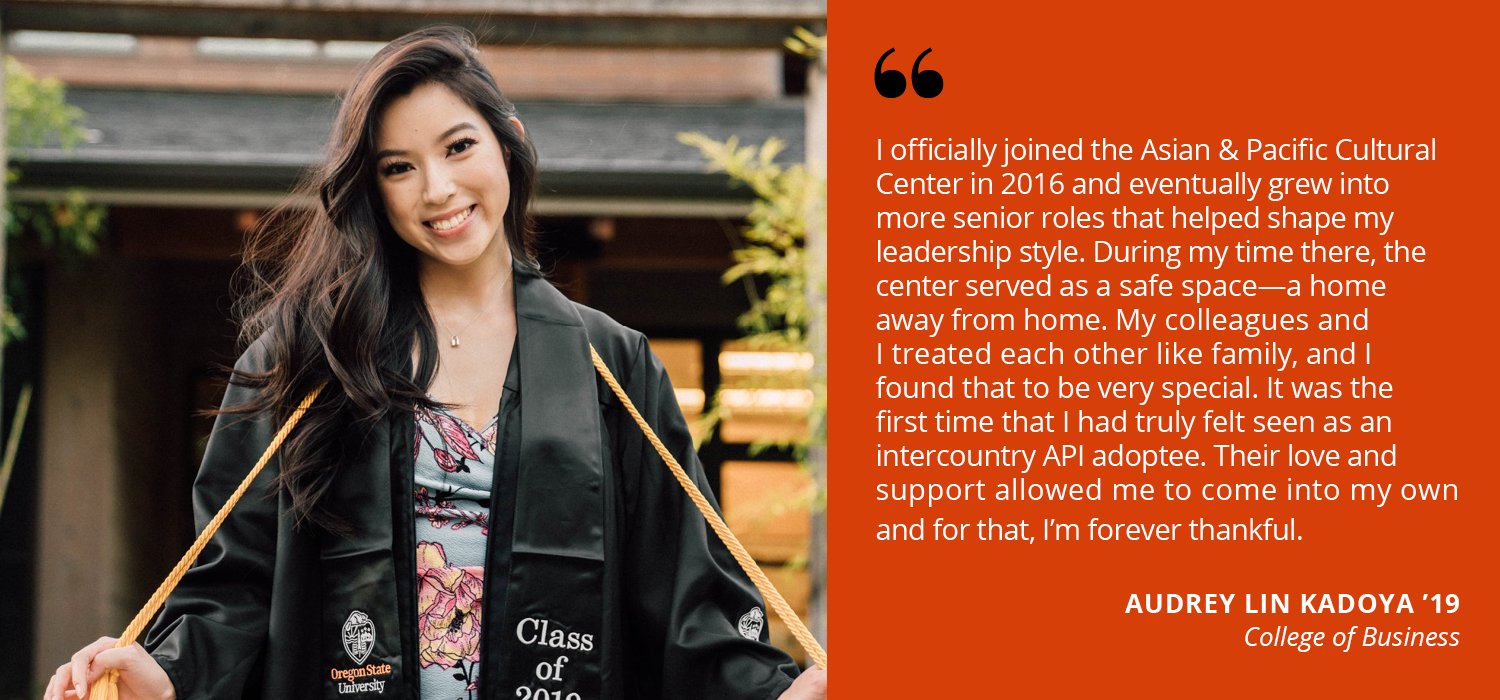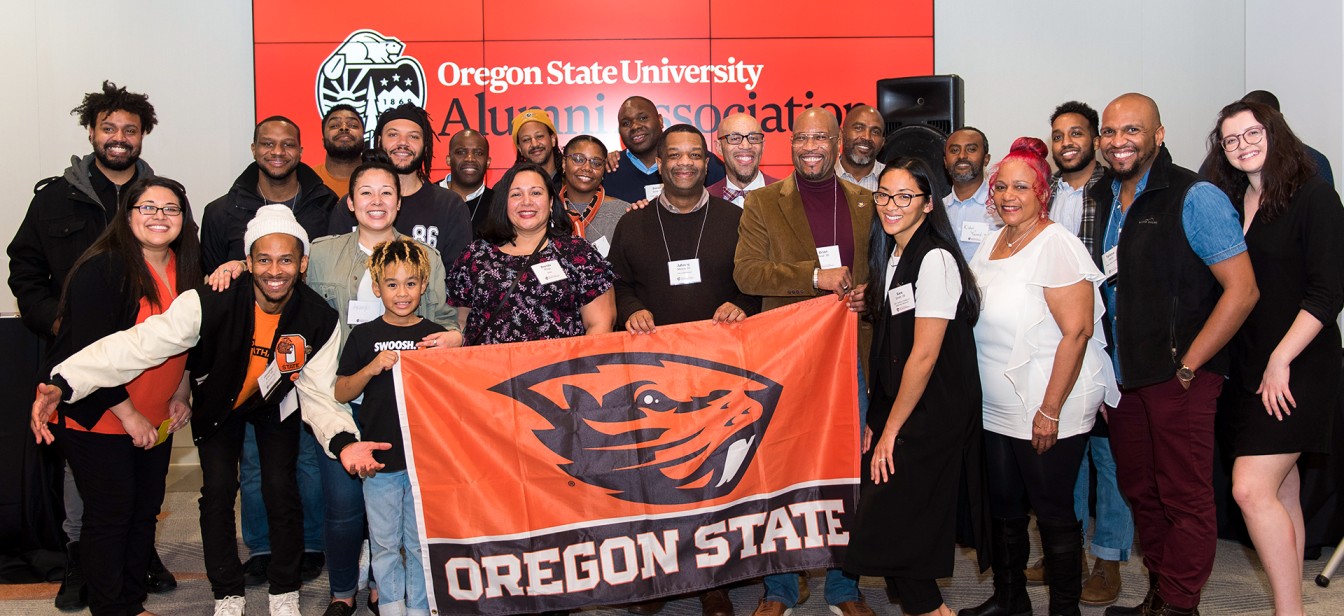 I have learned to navigate university life as the first person in my family to attend college. I wouldn't be where I am today without the Educational Opportunities Program and donors who empower all students to be successful. Thanks to EOP I found a community of friends and mentors right away.
Cierra Dawson
I have taken my leadership skills to the next level and found an even more meaningful sense of purpose by helping students as a student leadership liaison with SOL: LGBTQ+ Multicultural Support Network, a program with a presence in all seven OSU Cultural Resource Centers. I am proud of how I've used my strengths to help my fellow students embrace their full selves.
Destiny Franklin, JuniorCollege of Liberal Arts
I graduated from Oregon State University last spring. Now, I am working as a quality control technician at Genentech, Inc., in Hillsboro, Ore., and I am not sure I would have made it here without the support of OSU's Educational Opportunities Program.
Trenton Joiner '20College of Engineering
I officially joined the Asian & Pacific Cultural Center in 2016 and eventually grew in to more senior roles that helped shape my leadership style. During my time there, the center served as a safe place - a home away from home. My colleagues and I treated each other like family, and I found that to be very special. It was the first time that I had truly felt seen as an intercountry API adoptee. Their love and support allowed me to come in to my own and for that, I am forever thankful.
Audrey Lin Kadoya '19College of Business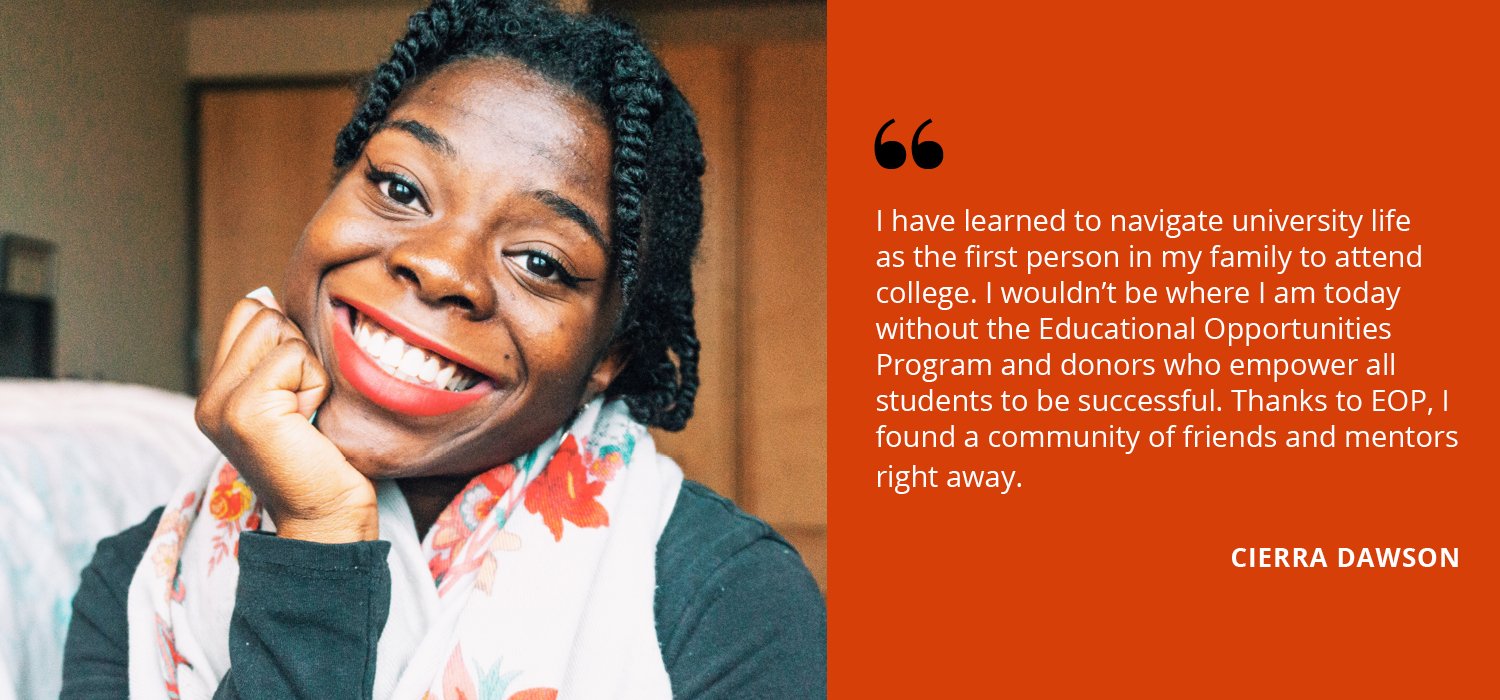 My husband David and I feel very strongly that our community is better when there are diverse voices at the table. We give to programs like the Educational Opportunity Program and the Cultural Resource Centers to let students know we see them, they have value, and we want them to be successful as they continue their life journey.
Candy Pierson-Charlton '73, Ed.M. '02
I hope that, by being a donor and volunteering at OSU, I am helping the next generation attain their goals as well, especially students of color and students with high financial need.
Yuki Igarashi '08
Often times, students of color and people from marginalized communities do not have a blueprint for success, especially if they are from the first generation in their families to attend college. So having a mentor who looks like them or has gone through similar experiences can be incredibly empowering and can prevent them from feeling isolated. I did not have a mentor like this early on in my college career, so I'm grateful to support OSU students in these ways now.
Faran SaeedGraduate Teaching Assistant for the Ettihad Cultural Center, Ph.D. student in the College of Education
Oregon State University is known for thinking big. Our students, faculty, and staff are working tirelessly on urgent issues related to wildfires, climate science, COVID-19 and more. Diverse voices and perspectives accelerate innovation. Oregon State has taken significant steps to help all students be successful, but there's more work for us to do to ensure that all students are prepared to be global problem solvers.
Charlene AlexanderOSU Vice President & Chief Diversity Officer