Building belongings for LGBTQIA+ Beavers
September 9, 2021
By Julie Cooper, '18
More than 20 years ago, a group of students shared a two-fold vision for Oregon State's LGBTQIA+ community.

First, they wanted a dedicated campus space for community connection and support. That half of the equation would manifest in 2001.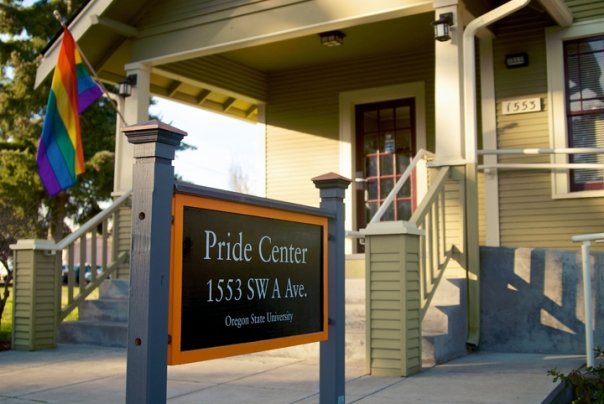 The Oregon State University Pride Center — first named the Queer Resource Center — was born of the advocacy of students who successfully secured funding from the Student Fees Committee, despite some vocal opposition and controversial coverage in campus media. In 2004, the center settled into its own building on the southeast edge of campus.
But the second goal wouldn't come to fruition until 2020. That's when one longtime campus leader, Ellen Dishman, returned with renewed determination to create Oregon State's official LGBTQIA+ alumni network.

One lifetime, many legacies

Ellen and a small group of alumni formed Oregon State Rainbow Connect in June 2020, supported by the OSU Alumni Association and the Pride Center.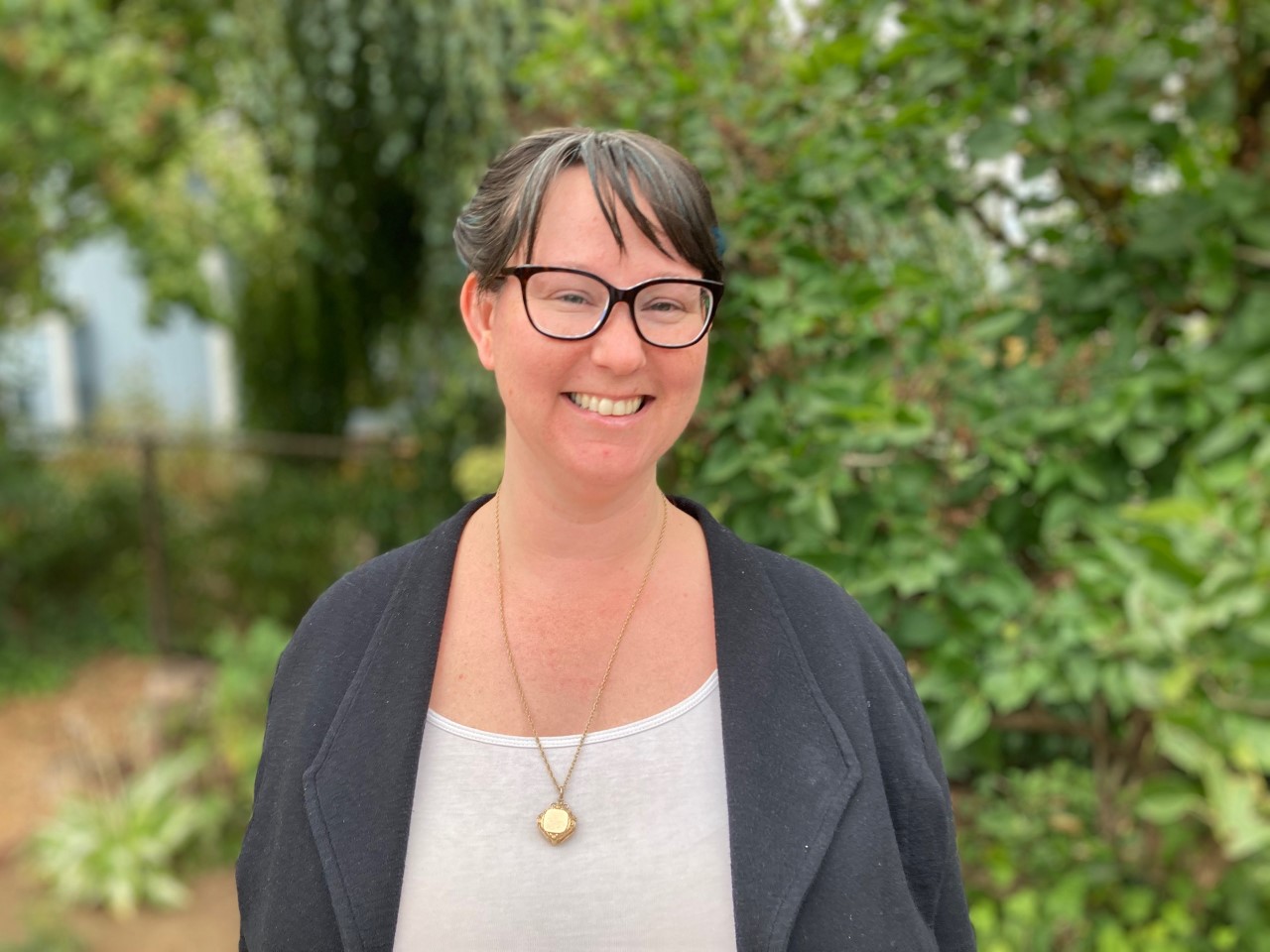 "One of the things I envisioned 20 years ago was that we would have a strong alumni group that could support students in crisis, not only with funding, but as people with connections, jobs and knowledge about the world," she says.

The new alumni network builds a foundation for Oregon State's LGBTQIA+ community to reconnect beyond graduation and supports efforts for student belonging at OSU.

"I think that alumni have a special power in a university: to be able to demand change without the worry of repercussion," Ellen says. "It's a chance for us to come back and speak up for the changes that need to be made and use our collective voice and energy to push the university to support students."

Ellen attended OSU from 1998 to 2001 and was a central figure for LGBTQIA+ student advocacy. Along with her activism to form the Pride Center, she served as the Associated Students of Oregon State University (ASOSU) Queer Affairs Task Force Director and sought input from universities across the country to develop the role of the new center on campus.

She worked alongside other campus leaders, including her now-wife, Carolyn Dishman, who served as co-president of the Rainbow Continuum student organization at the time.

Despite her tireless effort, Ellen never got to participate as a student with the center as so many others have — becoming a student employee or volunteer, attending events or simply enjoying a study break in between classes.

She later finished her undergraduate degree in community development at Portland State University in 2017 and received a master's degree in higher education and student affairs at the University of Portland in 2021. She even shared her experience as an advisory council member for the development of three new cultural resource centers at PSU.

But after two decades away from the place where she made lifelong friendships, she says that "driving into Corvallis feels like homecoming."

When asked to complete a graduate practicum for her master's program, she spotted the opportunity for her long-awaited return. She had unfinished business with OSU.

"One of my very first questions when applying was: Will I be able to do my practicum at Oregon State," she says.

Working closely with Cindy Konrad, the Pride Center Director since 2015, she plunged into the details of running a cultural resource center: budgeting, hiring, event planning, supervising students and more.

And with the right timing and a motivated team, the alumni network she dreamed of finally came into focus.

Looking back at her decades of leadership and mentorship, she's certain of the path she's on. "I'm really looking forward to working with student leaders who want to be engaged in their education — with those young people who really want to change the world."

To get involved with or receive communications from OSU Rainbow Connect | LGBTQIA+ Alumni Network, complete the interest form.