Alumna volunteers to give back to her home away from home
December 31, 2018
Be teachable. Be tenacious. And don't let life pass you by. That's advice Oregon State University alumna Jennifer Braucht '05 has for students with graduation on the horizon. It's also a mantra she's clearly taken to heart.
College is such a whirlwind," she says. "There were times it was incredibly tough, and I wasn't sure I would make it, but my mentors encouraged me to find the answers and not give up, which helped me succeed."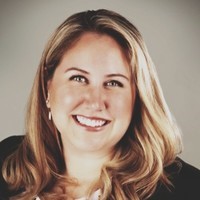 The mentorship Braucht received at Oregon State inspired her to help others experience the same. Though she works full time in technical client services for Eurofins Food Integrity & Innovation, she makes volunteering with the OSU Alumni Association a priority. "I knew OSU was my home away from home from the moment I stepped on campus," she says. "I absolutely loved the feeling I had when I was there...the smell of the falling leaves on campus or how the back of your pant legs get wet when walking to class.
I volunteer with the OSU Alumni Association to share my love for this campus and to connect with others who share the same passion for this school. I'm proud to be a Beaver!" Now shifting her focus toward a big personal goal ─ the pursuit of dual-Italian citizenship ─ Braucht is embracing what she learned about determination at Oregon State in a new way. "The citizenship process is a marathon, for sure ─ and it won't be finalized for some time.
But I've already gotten to connect with a host of distant and not-so-distant relatives that I never would have met otherwise. The effort pays off!"