Jo Anne Leonard Petersen Chair in Gerontology and Family Studies
December 31, 1995
Jo Anne "Jody" Leonard attended OSU in the 1940s, graduating in 1947 with a degree in home economics. The former Silverton High School graduate met her husband-to-be, Donald Petersen, at an OSU student dance, and the two were married in 1948. He went on to receive an engineering degree from the University of Washington and eventually became chairman of Ford Motor Company.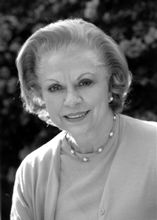 Jody Petersen has special interests in young children, literacy, and the elderly. She became especially concerned with gerontological issues while taking care of both her parents and her husband's parents. Research into all three areas has been significantly enhanced by her contributions to OSU.
In 1989 Petersen made a generous contribution to the OSU gerontology program and the then-new Mercedes A. Bates Family Studies Center in the College of Home Economics and Education (now the College of Public Health and Human Sciences). A wing of the Family Studies Center was named in her honor.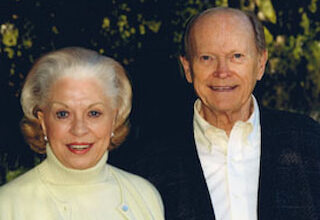 In 1995 the Petersens deepened this commitment to family issues by establishing an endowment for the Jo Anne Leonard Petersen Chair in Gerontology and Family Studies. The chair allowed OSU to expand its teaching, research, and scholarly activity in the fields of aging and family studies. The College of Public Health and Human Sciences now offers additional undergraduate and graduate instruction in gerontology and invites a visiting scholar for one term each year.