OSU Foundation - Carol Pickard
January 1, 2019
Mrs. Pickard is a retired attorney from Los Gatos, California. Most recently, she was a partner with the law firm Stenberg, Sunseri, Roe, Pickard and Rudy in San Jose for 20 years. Prior to that, Mrs. Pickard was a civilian attorney with the Department of the Navy from 1983-1988. She began her career working as an attorney for the U.S. Army JAGS Corps at Fort Ord, California, where she provided legal assistance to service members and their dependents and was the first female attorney to prosecute courts-martial.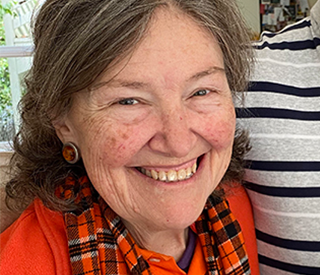 Mrs. Pickard has served on the University Honors College Board of Regents since 2005, including a term as chair in 2011. She was a member of the Women's Giving Circle from 2005 to May 2016 and served on the Alumni Association Board from 1993 to 2003. Mrs. Pickard received the Alumni Fellow award in 2013. Mrs. Pickard earned her B.S. in clothing textiles and related arts from Oregon State University in 1976. While attending OSU, she was involved with a number of extracurricular activities from the marching band to serving as a Resident Assistant in Buxton Hall.
Mrs. Pickard went on to earn her J.D. in 1979 from William and Mary's Marshall Wythe School of Law. Mrs. Pickard has served as an ambassador for Mothers2Mothers, which provides medical care and mentoring designed to prevent the transmission of HIV from mothers to children.