OSU Foundation - Steven Jackson
January 1, 2021
Mr. Jackson is a former American football running back. He played for the New England Patriots for two games during the 2015 season and for the Atlanta Falcons for two seasons between 2013 and 2015. Mr. Jackson played nine years for the St. Louis Rams after being drafted from Oregon State University in 2004.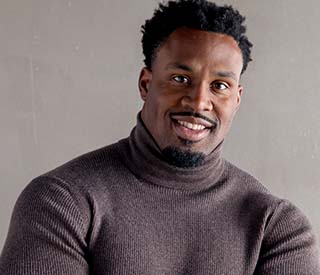 During Mr. Jackson's NFL career, he pioneered and produced a series of forward-thinking football-based videos on the Internet. He also cultivated his personal interest in transforming photographs from his travels around the world into works of art. This endeavor culminated in a debut of his works in the summer of 2014 at one of Los Angeles' most prestigious galleries. Mr. Jackson has also worked in guest roles as an on-air commentator and analyst for ESPN, NFL Network and others.
Mr. Jackson attended OSU from 2002 through 2004 and was a varsity football player. He completed his human development and family sciences degree in 2020.

Mr. Jackson serves on the audit and external relations committees.