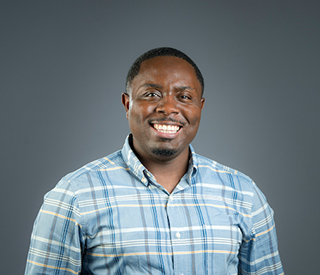 Tyrell Warren-Burnett
Senior Director, Annual Giving
Tyrell Warren-Burnett has worked as the senior director of annual giving since August 2017. Prior to coming to the OSU Foundation, Mr. Warren-Burnett worked at Washington State University Foundation for 5 years, wherein he served as the director of annual giving.
Along with co-founding - and serving as president 10 years - Blu and Black Dj Services, Warren-Burnett was presented with several awards: 2017 CASE District VIII Communications Bronze Award, Specialty Piece, the 2017 CASE District VIII Communications Gold Award, Direct Mail & Advertising for Fundraising and the District Faculty Star - District VIII Conference 2017. Starting in May of 2019, Mr. Warren-Burnett was welcomed onto the CASE District VIII Board and will serve as the chair of the 2021 District VIII Conference. He received his Bachelor of Science in Retailing from Michigan State University and received his Master of Business Administration in Marketing from Ashford University.

Exception occured while executing the controller. Check error logs for details.