Paris featuring the African American Experience
October 5 - 13, 2024
Price: Starting at $3,995 if booked by 12-27-23
Follow in the footsteps of Josephine Baker, Langston Hughes, Eugene Bullard and other African American luminaries on this enriching seven-night stay in Paris. In the years following World War I, many Black Americans found acceptance and opportunities in the City of Light. Through specially designed excursions and enriching talks, you will trace the journey of African Americans in France, gaining insight into why they moved to Paris and how they forever influenced French culture. In Montmartre, listen to stories about the club owners and musicians that shaped Paris' jazz fervor, and learn about the contributions of key figures of the African diaspora. Watch a fascinating documentary, followed by a discussion with the filmmakers, and enjoy an evening of jazz at a local club. Along the way, enjoy quintessential Parisian experiences: tasting divine cuisine, cruising the Seine River and exploring the incredible art scene. This small-group program, ideal for active travelers, features a first-class hotel and an extensive meal plan, including wine with dinner.
In the years following World War I, Paris earned a reputation as a leader in civil rights, providing unparalleled freedoms and opportunities for African Americans to work and live in a way that was not accessible in the United States. During carefully curated excursions, gain an in-depth perspective on the contributions and indelible influences made by African American expatriates. This thoughtfully balanced program also allows you to discover the storied arrondissements, celebrated cuisine, world-renowned art and iconic landmarks of one of the world's most dazzling cities!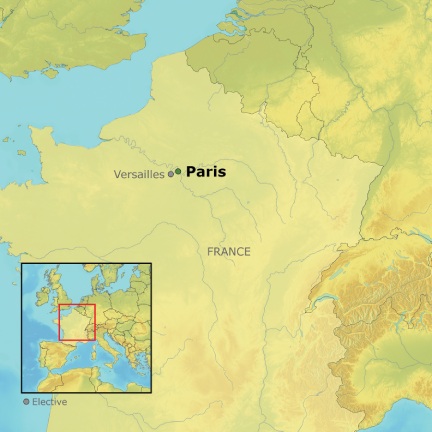 Inspiring moments:
Discover how the African American expatriate community influenced Paris.
Explore Montmartre, where African American jazz musicians created their own Harlem in the 1920's.
Enjoy an evening at a jazz club.
Nibble treats and French specialties during an gastronomic walking tour.
See Paris' most beautiful landmarks during a cruise on the Seine.
Join an enriching tour through the Musée du quai Branly, a premier cultural institution.
Gain a new perspective of Paris as you explore its historic quarters, tranquil gardens, and friendly neighborhoods.
Experience Paris' Banks of the Seine a UNESCO World Heritage Site.
Trip video:
Location
Paris
France