Bert and Emelyn Christensen Professor
December 31, 2006
In 2006 the sons of Bert and Emelyn Christensen – OSU alumni Gerald '57 and Robert '61, with their spouses, Mary Haven and Michelle Christensen – established an endowed chemistry professorship in their parents' honor. The fund grew with support from their sister, Joyce Harris, and her husband James, plus gifts from Pat and Keith McKennon '55 and other family members and friends of the chemistry department. During their lives Bert and Emelyn Christensen generously supported the department, making gifts to help students with scientific presentations travel to meetings of the American Chemical Society.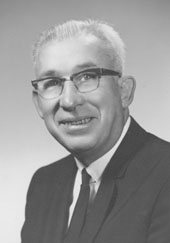 Bert Christensen joined the Oregon State faculty in 1931, when the chemistry department was housed in Education Hall and had 10 graduate students. He served as department head from 1956 to 1970. Born in Cloquet, Minnesota, he grew up in Tacoma, Washington, and received his bachelor's degree in chemistry from Washington State University. He was a research chemist in Syracuse, New York, for a year before going to the University of Washington for his doctorate. While at OSU, Professor Christensen focused on the building blocks of nucleic acids and did early work on anti-malarial drugs and radioactive isotopes. He received the Service to Science Award of the Oregon Academy of Science in 1970. After his retirement he was an active volunteer, especially in support of senior citizens; as a result of his efforts on behalf of retired Oregon State employees, the Oregon Legislature named a bill in his honor.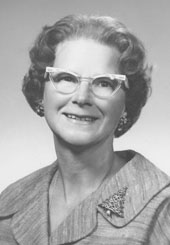 Emelyn Burke Christensen was also born in Minnesota and raised in the Pacific Northwest. After high school, she worked as a legal secretary in Seattle. In 1932, she moved to Corvallis to join her husband, Bert. There she found an ideal place to use her considerable talents and energy. In addition to raising three children and working part-time, she was active in many civic endeavors. Among other involvements she was the OSU Folk Club president; PEO president of the BP chapter; a founding member of what became the Corvallis-OSU Civic Music Association; president of the Benton County Mental Health Society; and director to the Oregon Association for Chapters. She was the second woman to be elected to the Corvallis School Board, serving between 1955-1960. In 1963 she received the Matrix Table Community Woman of Achievement Award. A gifted writer and photographer, she wrote and published two books.
The Christensens were married 59 years before Emelyn passed away in 1991, followed by Bert in 1993.