Bob and Phyllis Mace Watchable Wildlife Chair
December 31, 2007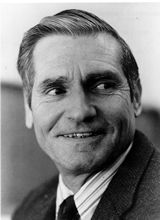 In 1979 Bob Mace, then deputy director of the Oregon Department of Fisheries and Wildlife, coined the phrase "watchable wildlife" and permanently changed the way many people think of small animals and birds, from robins and raccoons to salamanders and frogs. Until that time, the only term available to describe wildlife not sought after by hunters was "non-game." Mace, a 1942 OSU graduate in fish and wildlife management, believed there should be a more positive term for these species whose appeal to nature lovers and photographers seemed to call for greater respect. Now, "watchable wildlife" has become an almost universal phrase, employed by federal and state agencies and university departments around the country.
Starting in 1997, Mace and his wife Phyllis, a 1943 graduate of OSU's College of Science, made annual gifts to support a faculty position and scholarships in watchable wildlife. Their estate gift expanded that support creating an endowment for the Watchable Wildlife Chair and an annual scholarship fund for students majoring in fish and wildlife. Appointed for a five-year term, the faculty member receives flexible resources to use for research and outreach.
Preceded in death by his wife, Bob Mace passed away in November 2006.
"It does my heart good to know that this endowment and scholarship fund are having a real impact and that they are carrying on our father's legacy," said Richard Mace, who is also an OSU graduate.