OSU Foundation - Caron Ogg
January 1, 2021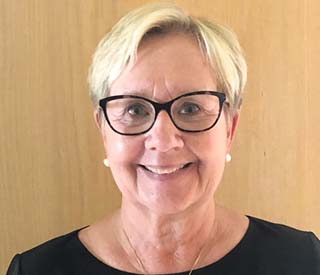 Mrs. Ogg is an active volunteer for ARCS (Achievement Rewards for College Scientists) Foundation, both in Oregon and nationally. She has held several leadership positions including president, vice president of Communications, vice president of Member Relations. She was the driver for developing the strategic plan for the Oregon Chapter and for the development of the university matched endowment model that supports PhD candidates in science at OHSU, OSU and
UO. At the ARCS National Foundation, she served as vice president of Chapter Relations, member Council of Advisors, and currently is the National President where she works with the 15 chapters across the country. Mrs. Ogg received the
ARCS Light Award, the organization's highest honor, in 2013.

Mrs. Ogg's husband, Larry, is the former president and CEO of Bank of America for SW Washington and Oregon and former chairman of the board of The Commerce Bank of Oregon. Mrs. Ogg earned her B.A. in interior design from Washington State University in 1968 and has been a member of the WSU Foundation Board of Trustees. Mrs. Ogg is a Trustee on the MS Society, Oregon & SW Washington and serves on the Dougy Center Advisory Board.

She served on the New Avenues for Youth Board of Directors from 1999 - 2017. Before moving to Portland, she founded the Shoreline School District Foundation in Seattle and served as its president from 1991 to 1996. She and Mr. Ogg are members of SOLV's Founders Circle.