OSU Foundation - Diane Paddison
January 1, 2017
Ms. Paddison is Founder and executive director of 4wordwomen.org, a nonprofit organization serving over 100,000 Christian women in the workplace globally. The foundation of the organization is a book she authored in 2011 entitled Work, Pray, Love. She also serves as an independent director for Lightstone Value Plus Real Estate Investment Trust V and Tulsa, Oklahoma-based net lease firm The Stan Johnson Company. From 2010 to 2014, Ms. Paddison was the chief strategy officer for Cassidy Turley, now Cushman Wakefield, one of the nation's largest commercial real estate service providers.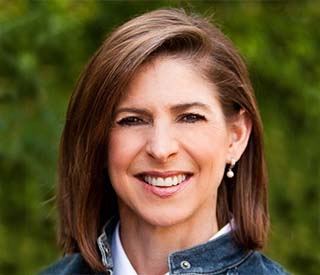 From June 2008 to January 2009, Ms. Paddison served as chief operating officer of ProLogis, a Fortune 500 company that owns, manages, and develops distribution facilities. Prior to joining ProLogis, she had a 20-year career with CB Richard Ellis, the world's largest commercial real estate services firm; and Trammell Crow Company, where she served as president, global corporate services-client accounts, and as chief operating officer, global services.
Ms. Paddison served as an OSU Foundation Trustee from 2010 to 2016. She served as vice chair of the Committee on Trustees and as a member of the Investment Committee. Ms. Paddison is a member of the OSU College of Business Dean's Circle of Excellence. She was honored by the College of Business at their Centennial Celebration in 2008 and received the college's Distinguished Business Professional Award in 2012. Ms. Paddison graduated from OSU in 1981 with a B.S. in clothing, textiles and related arts. She received her M.B.A. from Harvard Business School in 1985.
Ms. Paddison is a member of the Salvation Army's National Advisory Board and is an independent director for the Harvard Business School Christian Fellowship Alumni Association. She has previously served on the Abilene Christian University Business School Dean's Advisory Board and the Executive Committee of the North Texas Region for Young Life; a Christian youth ministry program. Ms. Paddison was nominated by Commercial Property News as Executive of the Year-Female Leader of the Year in 2007.