OSU Foundation - Neil Fernando
October 19, 2023
Mr. Fernando is the founder of Emerio Design, an Oregon-based civil and structural engineering, land surveying, and home design company with offices across the Pacific Northwest. He is a member of the OSU Foundation Board of Trustees, as well as the Audit Committee.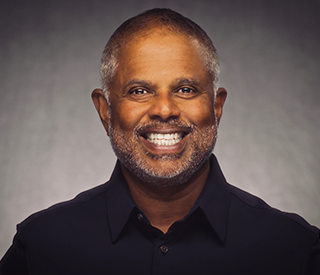 A College of Engineering graduate in the Class of '97, Mr. Fernando hails from Colombo, Sri Lanka, and came to OSU on a full-ride scholarship through the university's International Cultural Service Program (ISCP), which provided tuition in exchange for delivering cultural education to the community. He also served as the coordinator for OSU's Asian Cultural Center for three years during his studies, where he connected students, staff, and community members to culturally relevant education and resources.
In 2005, Mr. Fernando opened his own engineering practice which now has a staff of over 100 employees—more than 20 of whom are OSU graduates. The company recently acquired an Albany-based firm founded by a fellow OSU graduate, allowing them to better service projects on the OSU campus. He sits on the College of Engineering Board of Directors, and his company participates in CECOP promoting opportunities and work experience for students in their final two years. In 2016 he was recognized as one of OSU's College of Engineering "Outstanding Early Career Engineers".
Having been born abroad—and spending extended periods of his youth in Africa—Mr. Fernando is passionate about connecting others to opportunities and continuing to pay it forward. That's why he established the B3 Trust to focus on promoting education, serving orphans, caring for children suffering from cancer, and to buoy faith-based communities. Neil also serves on the YMCA of Columbia-Willamette Board of Directors, a position he has held for the last 12 years.
In support of developing the next generation of engineering talent, in 2014 the B3 Trust established the Emerio Design Scholarship Endowment at OSU. This one-year tuition support scholarship is designed advance women and underserved students in completing their education. It is open to juniors or seniors enrolled in the Bachelor of Science in Civil Engineering.