OSU Foundation - Carrie Thompson
January 1, 2019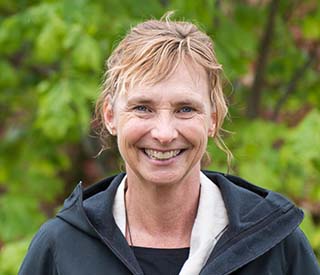 Ms. Thompson is co-owner and co-operator of Thompson Timber Company in Corvallis, Oregon. The company owns and manages timberland throughout western Oregon. Her husband, Eric Thompson (CoF '86), is also an owner of the company, which has been in operation by the Thompson family since the 1920s. In addition, Ms. Thompson manages a family foundation and a family-owned private equity fund. She retired as an elementary school teacher from the Corvallis School District.
Ms. Thompson earned her B.A. in speech and hearing sciences and elementary education from the University of Washington in 1986. Ms. Thompson's son, Jake Thompson, earned his B.S. in forest operations management in 2013 and his M.B.A. in 2014 from Oregon State University.
Ms. Thompson was elected to the Jackson Street Youth Services board of directors in 2015 and has been a member of the Ford Family Foundation board since January 2012. She formerly served on the Corvallis Youth Symphony Foundation board and is former chair of Corvallis High School, Parent Connection.